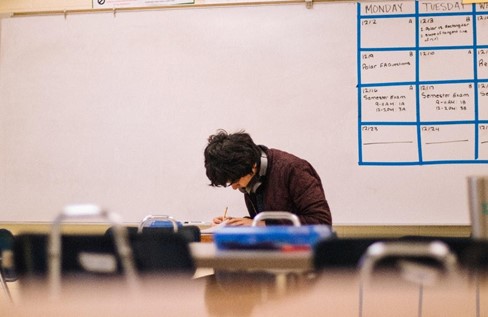 Take five core academics every semester

Most colleges are looking for four years of courses in the five core academics- English, Social Studies, Math, Science and World Languages. As you plan your academic course load make sure you are taking the five core academics every semester. 
Balance your priorities of Course rigor versus strong grades
Colleges look at students in context to what their high school offers. They want to see that students have challenged themselves taking a rigorous course load especially in subjects that reflect their genuine interest and are related to the major they are interested in pursuing. Make sure to balance your priorities of course rigor with strong grades, ideally you want to show both. Take Honors and AP level courses in subjects that showcase your strengths and interests.
Choose electives that highlight academic interests
Electives are a great way to demonstrate to colleges your intellectual ability and curiosity. Make sure to explore all the offerings your high school has, and pick electives based on your academic interests and that will demonstrate your strength in a subject area.
Remember non-academic commitments
It is very important to take into consideration all your non-academic time commitments outside of class while planning your course load. This will ensure you are not overcommitted and have enough time to devote to academic subject matter. 
Maintain strength of senior curriculum and grades
Colleges do consider the strength of your senior year curriculum amongst other criteria while making admission decisions. Do continue to demonstrate rigor in your senior year course selections. This is not the time for Senioritis!
Need more help with college planning? As always, feel free to reach out to me via e-mail [email protected] or call me 650-596-9583 to set up a FREE 45 min initial consultation via my contact form. I am here to support you and your family through the college admissions process.